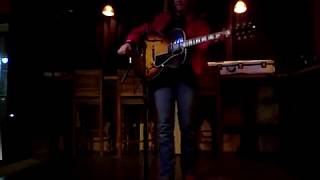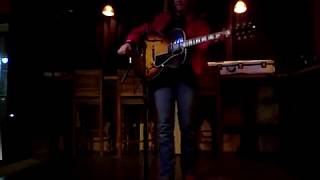 Burlap & Bean: A Warm, Special Place
I call this song "Do Drop Inn," a nod to all the little mom & pop businesses with catchy kitschy names. Perfect for The Burlap & Bean - THE place to go for a warm cup, snack and live original music. http://www.burlapandbean.com/events.htm I write so many styles its hard to decide what to include in a show. This is a stream-of-consciousness song that came quick after an interesting night out the last week of the year.
Friends,... I am writing alot. New songs seeking new audiences! Joining new networks. Always looking for new venues to play my original tunes. "Ask and you shall receive..." Well, I would absolutely love to book a House Concert or two. Good thing I have that Marketing Degree, because the Music Degree don't teach you this stuff! Just found this photo from a few years ago after a performance in Newtown.